Cream Sausage Tomato Seeds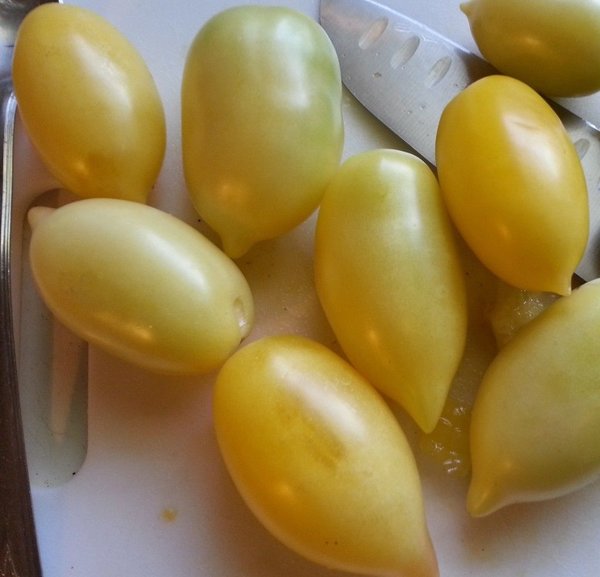 Cream Sausage Tomato Seeds
30+ Seeds
This unusual variety has been around for over 20 years and is difficult to find. I grew it this year for the first time and was pleased with the results!
The fruit are elongated (3") and have a white, creamy color. They work well in salads, salsa, or as a paste tomato. You can make some interesting pasta sauces by mixing these with Romas and San Marzanos. Smooth, creamy texture.
The plants are relatively compact and do quite well in containers. If you are looking to add some interesting color to your salads and sauces, give it a try!
80 days, Open-Pollinated, Determinate