Black Krim Heirloom Tomato Seeds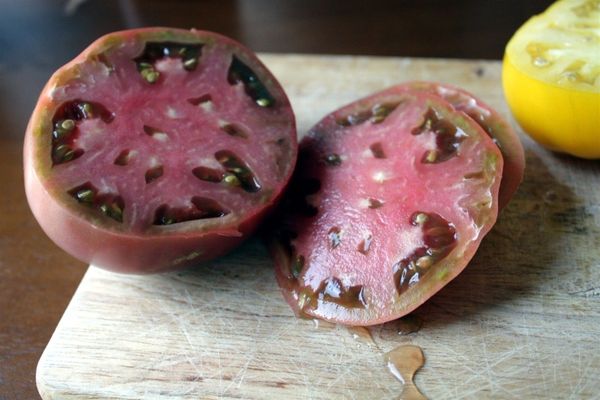 Black Krim Heirloom Tomato Seeds
75+ seeds   
Origin: Crimea, Ukraine. Type: Beefsteak.
Also known as the Black Crimson or Black Crim. Heirloom variety originally from the Isle of Krim, which is located on the Black Sea in the former Soviet Union. This rare and outstanding tomato yields 3" -4" mahogany-colored fruit (10-12 oz.) with deep green shoulders. Very richly flavored with a touch of saltiness. It tends to crack a bit but sets fruit well in warm, humid weather. Perfect for the Midwest and South.
Indeterminate, open-pollinated, 75-85 days from transplant.