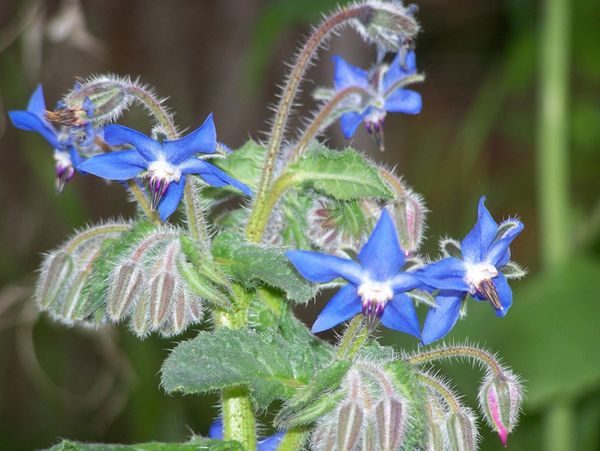 Borage Seeds- 200+
Borage, also known as starflower, is a mediterranean herb that has been in use for several thousand years. It is generally grown commercially for its medicinal seed oil, but the leaves add a great, healthy addition to a summer salad. The leaves have a distinct cucumber tastes, either fresh or dried. The flowers are edible too.
Although considered to be an herb, Borage is often grown in vegetable gardens to attract pollinating insects; It is considered to be a good companion plant for tomatoes, squash and strawberries.
I have also noticed that Borage is widely used to flavor pickles in Poland, and is used in sauces in the Rhine region of Germany.
Direct seed in a sunny location, cover lightly, and keep moist. Tolerant to virtually any conditions.