Chervil Seeds - French Parsley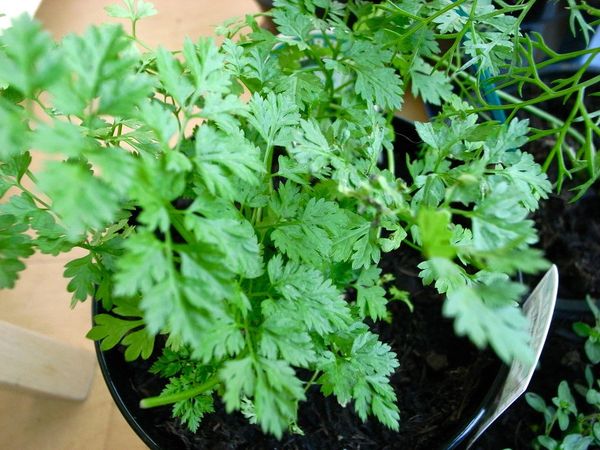 Chervil Seeds - French Parsley
100+ Heirloom Herb Seeds
The leaves are quite delicate and produce a very mild licorice flavor that pervades French cuisine. I love them in eggs, and often use them as a substitute to parsley in salads and soups. Although rarely used in the US, I prefer it's flavor to that of regular parsley.
Chervil has been a staple of the Mediterranean diet since the time of the Greeks and Romans. Also known as "French Parsley", the plant originated in the Caucasus Mountains. Related to Parsley, Chervil is easy to grow as an annual, and it re-seeds itself quite well.
Prefers a cool, moist location and will do well in full-sun or partial-sun. Grows about 30" tall if not harvested- Has excellent re-growth properties, so pick leaves often.
Direct-sow in garden a few weeks before last frost and do successive plantings once a week for several weeks; You'll never run out. Cover the seeds very lightly with soil as Chervil needs some light to germinate. Just like Parsley, you need to give it 3 weeks.