De Barao Heirloom Tomato Seeds- Organic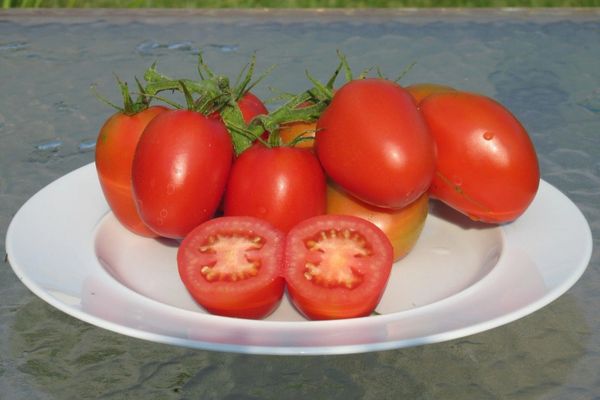 De Barao Heirloom Tomato Seeds- Organic
50+ Organic Seeds - Great For Canning/Sauce
This was my first season growing this variety. De Barao originated in Brazil and, according to the story, was improved by a Russian grower. The variety we now have is an outstanding producer.
The fruit are similar to a large Roma-type tomato, but tend to be juicier and have a softer texture. They work great in salads, but are well known in South America for their use as a sauce or canning tomato. Outstanding flavor!
The plants grow quickly, have large sturdy vines, and start showing significant amounts of fruit 3 or 4 weeks after planting. They tend to be very, very productive so make sure they are staked well.
The other thing I like about this variety is that the fruit are nearly flawless, stay ripe on the vine for several weeks, and store quite well.
Open-Pollinated, 60+ days