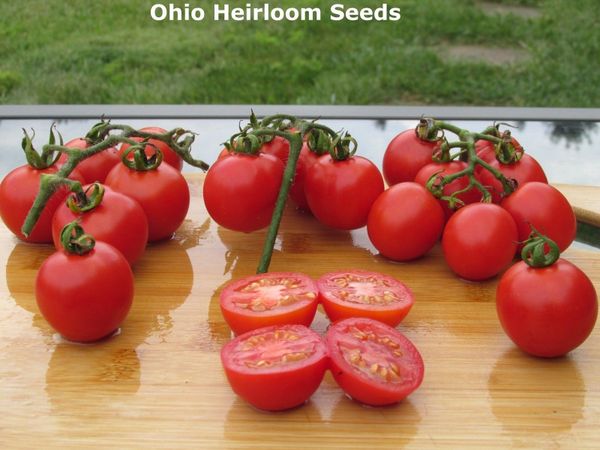 Durmitor Tomato Seeds
Organic Heirloom - Very Rare Variety - 40+ Seeds
I received these seeds from a friend in Europe last year and grew this variety for the first time this past summer. I loved it!
The plants grow quite large and produce numerous sets of 6-10 tomatoes. The fruit average 1" in diameter, are slightly elongated, and have a rich taste and meaty texture. I had excellent production this summer (about 17 pounds per plant) and found little evidence of disease.
If you are looking for a big producer, and like small tomatoes, this variety is a great choice.
74 Days, Open-Pollinated