Frembgens Rheinlands Ruhm Tomato Seeds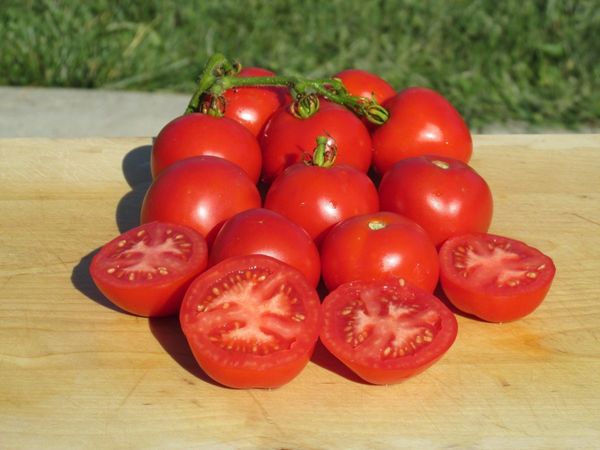 Frembgens Rheinlands Ruhm Tomato Seeds
Organic - German Variety - 40+ Seeds        
In German, the name means "Frembgen's Rhineland Glory". And it is a glorious variety!
I received 10 seeds in 2013 from a friend in Europe who said it was a real producer. It turned out to be an exceptional producer. I was really impressed with the regularity of the fruit, and the fact that the tomatoes on each truss would ripen at the same time. I would pick the whole truss rather than individual tomatoes. It's really neat to lay out a truss of 5-7 fruit, all of which is perfectly ripe (see photo).
The tomatoes are about the size of a golf ball, and seem to be perfect for small slices. Nice strong tomato flavor and quite juicy. They pack a lot of flavor in such a small fruit.
These seeds were organically-grown. Only rainwater was used for irrigation as we had a damp summer here in Ohio.
65 days, Open-Pollinated, Indeterminate