Gordost Sibiri (Pride of Siiberia) Tomato Seeds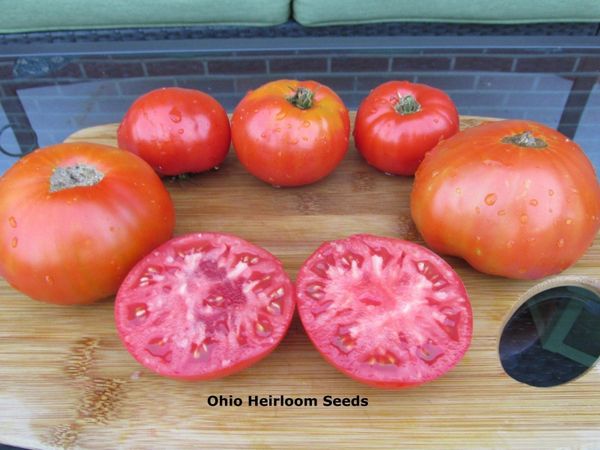 Gordost Sibiri (Pride of Siiberia) Tomato Seeds
Organic - Rare Russian Heirloom - 20+ Seeds
I received 10 Gordost Sibiri seeds from a friend in Europe last winter and decided I would give them a try this past summer. I wish I had received more than 10 seeds as I really liked this unusual beefsteak variety.
The plants are fairly compact and seemed to do nicely here in Ohio (our summer was fairly cool this year). I really liked the look of the tomatoes - slightly ribbed, quite uniform, and with few blemishes. But the taste is what captured my attention. They are quite meaty and have a strong, rich flavor, like most of the Russian heirlooms I have grown.
The fruit ranged in size from 10 ounces to a little over a pound. They also seem to keep well on the vine.
I have a limited supply of seed due to the fact that I only grew 8 plants. Should you decide to grow them please send me your feedback. I'm interested to hear how they perform in other parts of the US and Canada.