Mischka Tomato Seeds- Organically Grown- 50+ Seeds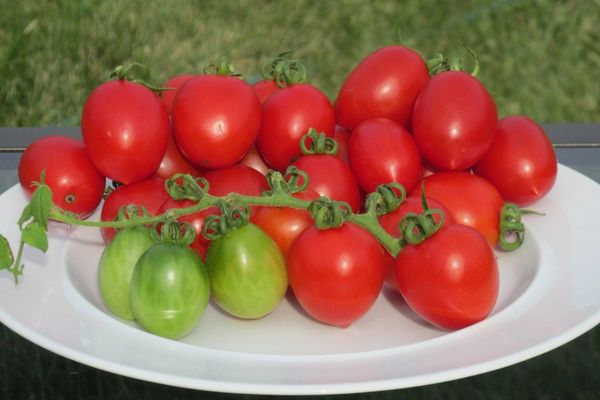 Mischka Tomato Seeds- Organically Grown- 50+ Seeds
Organic - Russian Heirloom Variety - 50+ Seeds   
This Russian heirloom was sent to me by a good friend in Europe who claimed it was a big-producer. It was certainly a big producer here in central Ohio during the 2014, 2015, 2016, 2017, 2018, and 2019 summers. Out of the 20 new tomato varieties I grew this year, it produced the most fruit per plant. 
As the photo shows, the fruit are dark red in color, and have a distinct point on the bottom. They average about 1.5" in length and have a rich, distinctive flavor. They are an excellent salad tomato, either whole or sliced in two. They have also passed the family spaghetti sauce test.
These seeds were organically-grown. Only rainwater was used for irrigation as we had a damp summer here in Ohio.
55 days, Open-Pollinated, Indeterminate