Mortgage Lifter Tomato Seeds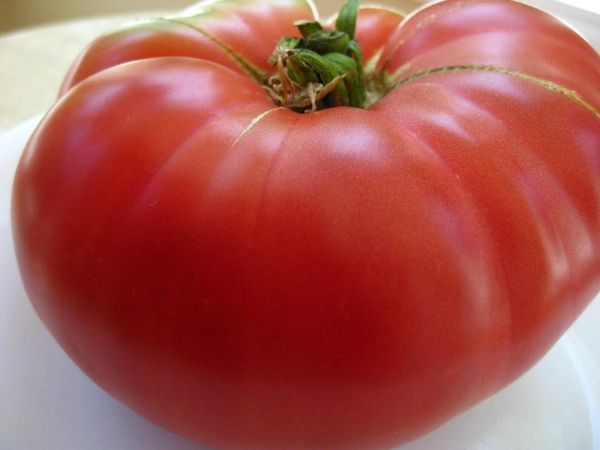 Mortgage Lifter Tomato Seeds
75+ Seeds
Origin: WV, USA. Type: Beefsteak
This tomato has the distinction of having the best "story" in its relatively short history. The Mortgage Lifter tomato was developed in the early 1930's in Logan, West Virginia by a radiator repairman, M.C. "Radiator Charlie" Byles. Without any experience in breeding tomatoes he made a successful cross of four of the largest tomatoes he could find - German Johnson, Beefsteak, an Italian variety, and an English variety. Byles is rumored to have sold the seedlings of his new tomato plant to customers who drove up to 200 miles, and paid $1 each, for his famous plants. With these sales Charlie managed to pay off his $6,000 mortgage in only six years, and thus the tomato was named Mortgage Lifter.
This large, meaty, mild-flavored tomato has few seeds and is the perfect sandwich tomato. The fruit can average over 2 pounds, and 4-pounders are not unusual. My personal best is 3.1 pounds. Brilliant pink-red flesh, delicious flavor.
Indeterminate, Open-Pollinated, 80 days from transplant.