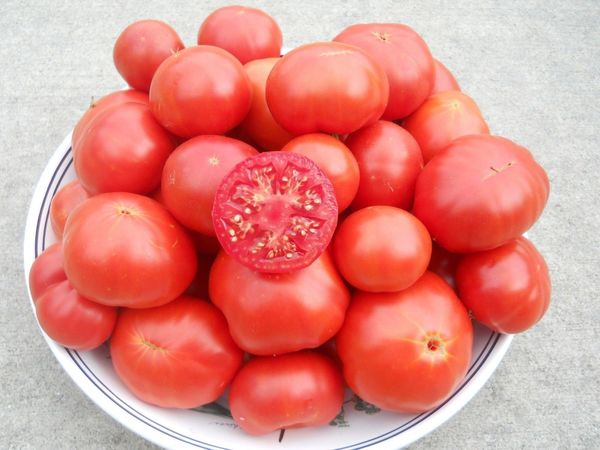 Mr. Bruno Tomato Seeds
Rare Australian Heirloom Variety - 40+ Seeds     
This is our third year growing this rare Australian variety and we are quite impressed with both its flavor and production.
The plants produce loads of 4-8 ounce fruit that mature to a deep-red color. The fruit are slightly ribbed, quite juicy, and exquisitely flavored. Our first fruit ripened by mid July, and we continue to harvest them by the bucket-load. Our yield have average 15-20 pounds per plant.
The plants are compact, dark green in color, and seem to resist disease well. It can also be said that they do quite well in hot weather (our last summer) and cooler, damp conditions (this summer).
Certainly one of the best-tasting tomatoes we have ever grown. An absolute MUST for the tomato connoisseur.
This variety is said to have been developed by an Italian farmer, Mr. Bruno, who moved to Australia during the 1950's.
73 days, Open-Pollinated, Indeterminate