Omar's Lebanese Tomato Seeds- 30+ Seeds- Organically Grown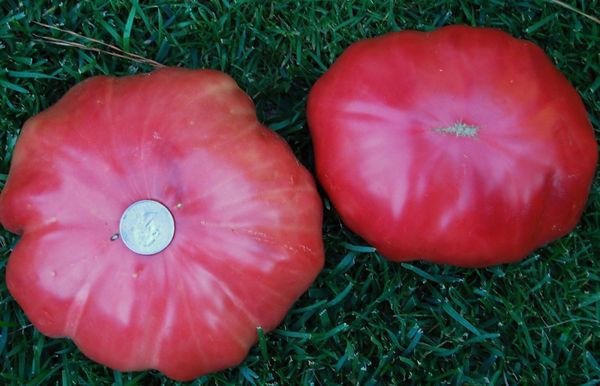 Omar's Lebanese Tomato Seeds- 30+ Seeds- Organically Grown
HUGE Heirloom Variety - 30+ Seeds
I grew this variety after being urged on by a good friend who is of Lebanese descent. A man by the name of Omar Saab, who came to the US from Lebanon, introduced this variety to US gardeners in the 1990's.
Simply put, I have never grown another variety that consistently produces such BIG tomatoes. Many were in excess of 2 pounds, and a few came close to the mythical 3-pound mark. If you want to grow huge beefsteak tomatoes this is the variety for you.
Be prepared to stake the plants well as it is not unusual to have 20 pounds of fruit hanging from the vines at any given time. I should also note that I have never seen such massive vines, with some approaching nearly 2 inches in diameter at the base.
The fruit are pink, sweet, and mild with no acidic taste. Fruit are slightly ribbed and somewhat flattened.
80 days, Open-Pollinated, Indeterminate