Purple Russian Organic Tomato Seeds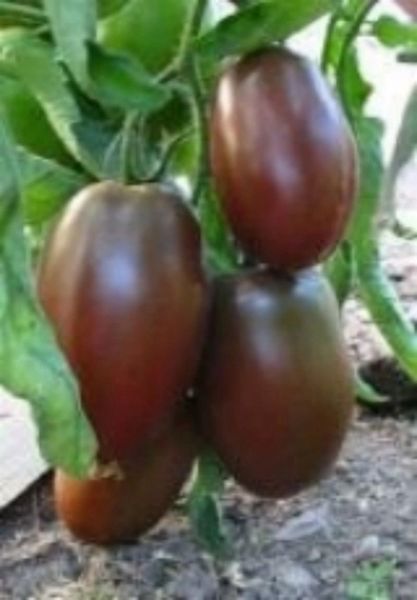 Purple Russian Organic Tomato Seeds
Rare - 50+ Seeds     
This variety is a BIG producer - I've had individual plants yield 30 pounds of fruit. Although they look like a Roma variety, they taste like an heirloom.
Fruit average about 4" in length and have a strong, smokey flavor. Very resistant to cracking and performs well in hot or cool conditions. The fruit rarely have any flaws, which makes them a great choice for the market.
Indeterminate, Open-Pollinated, 55-67 days from transplant.