Riesentraube Heirloom Tomato Seeds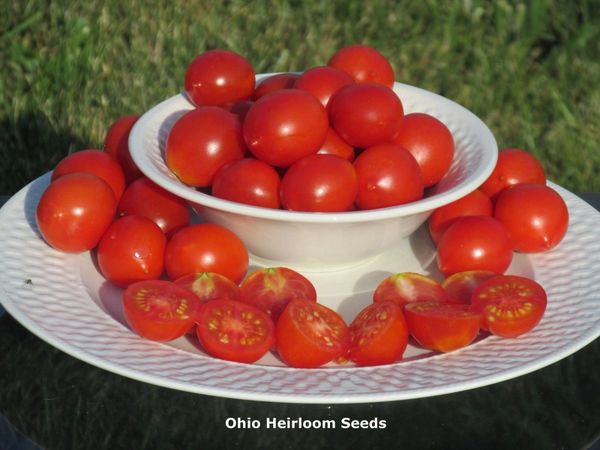 Riesentraube Heirloom Tomato Seeds
Organic - 40+ Seeds     
This heirloom cherry variety has been grown in Germany for several hundred years. It first appeared in the U.S. during the 1850's, brought to Pennsylvania by immigrants. The name translates to "large bunches of grapes".
This variety is, quite simply, a HUGE producer. The plants produce large clusters of 8 to 40 tomatoes, with many plants producing hundreds and hundreds of tomatoes. Riesentraube is renowned as the finest-tasting cherry tomato available, with a rich, meaty flavor. Distinguished from other cherry varieties by its slightly elongated form, and pointed end.
Get the buckets ready!! You'll need them when it is time to harvest this magnificent tomato variety.
76 Days, Indeterminate