Russian Queen Tomato Seeds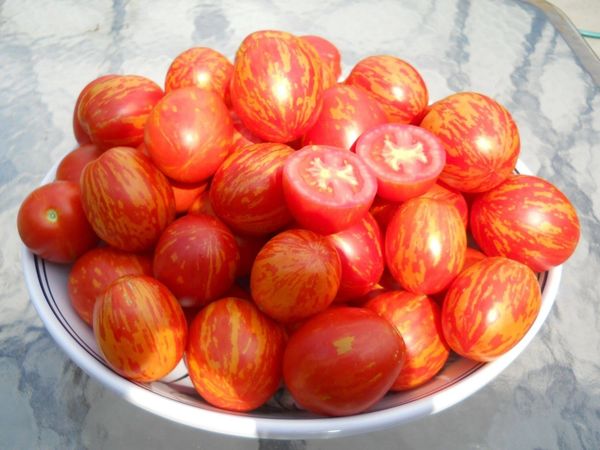 Russian Queen Tomato Seeds
Rare Russian Heirloom Variety - Organically Grown- 30+ Seeds       
This rare variety is not sold anywhere in the U.S., according to our Google searches.
The most productive tomato variety we have ever grown at over 20 pounds per plant three years in a row.
The iridescent-yellow striping on the fruit make this a striking addition to your dinner table.  Its unusual appearance also made it a fast-seller at our farm market. Has a full tomato-flavor, unlike most striped varieties. Golf ball-size fruit that are slightly elongated.
The plant is fast-growing, upright, and requires heavy-duty staking. Our plants were 6' tall by July 1st and already loaded with fruit. You won't find a more vigorous tomato variety.
72 days, Open-Pollinated, Indeterminate