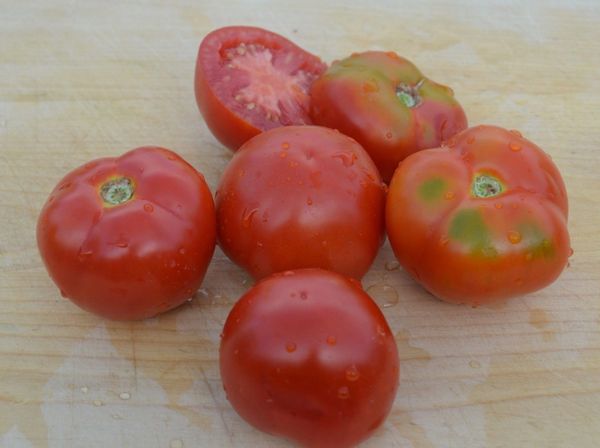 Tatjana Tomato Seeds
Organic - Rare Russian Variety - 20+ Seeds
This lovely little plant produces loads of golf ball-size fruits and grows to 3 or 5 feet in height. It's quite compact, has sturdy vines, and grows quite uniformly. It is a very attractive plant.
This is my first year growing Tatjana and I am quite impressed by the yield of tomatoes in such a small space. I think it would make a great container variety.
The fruit are rich, juicy, and delicious. We received seeds for this variety from a friend in Europe who had high praise for Tatjana's flavor. It's an early variety that just seems to keep producing.
These seeds were organically-grown. Only rainwater was used as we had a damp summer here in Ohio.
Quite resistant to fungus.
64 days, Open-Pollinated, Indeterminate