Thyme Herb Seeds - Common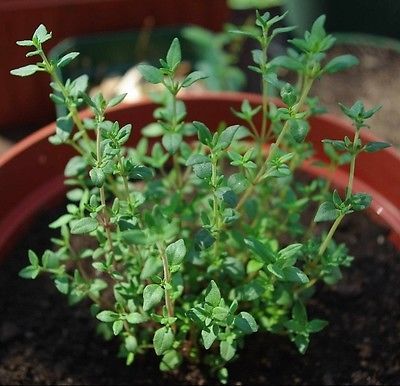 Thyme Herb Seeds - Common
Heirloom - 500+ Seeds
This perennial herb grows 6"-9" tall, with small oval-shaped leaves. Used in virtually every kitchen in the U.S. and Europe. Can also be grown as an ornamental ground cover. This variety is exceptionally pungent and is easy to grow indoors.
It is sometimes referred to as Cuban Oregano, Spanish Thyme, and Indian Borage.
Latin Names: Coleus amboinicus, Coleus aromaticus, and Plectranthus amboinicus.