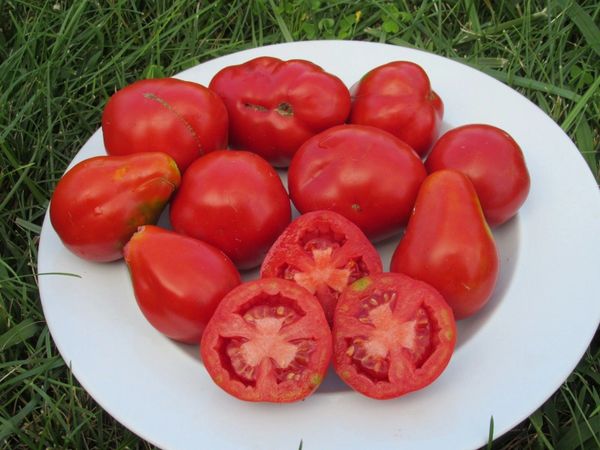 Tsalma Tomato Seeds
Organic - Rare Russian Variety - 25+ Seeds   
I grew this variety for the first time this year after receiving seeds from a friend in Germany.
This unique, and rare, variety produces pear-shaped tomatoes that average 2-3 ounces in size. The tomatoes have a strong, rich taste that seems suitable for a number of uses - sliced, in a salad, or as a sauce variety.
The plants are fairly compact and produce a consistent crop over many weeks. I suspect it would make an excellent container variety due to its relatively compact nature.
Great, rich taste!
65 days, Open-Pollinated, Indeterminate