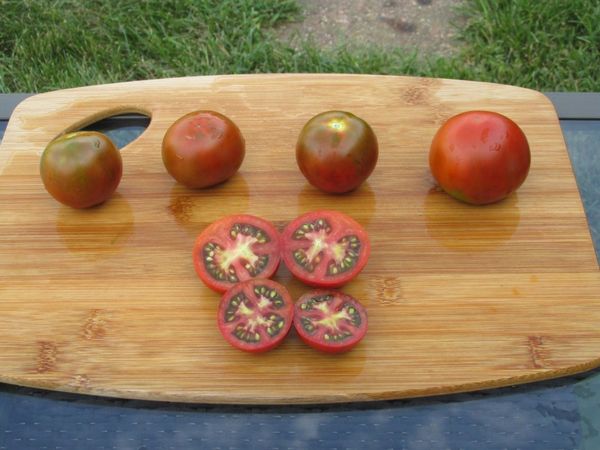 Viagra Tomato Seeds
Organic - Rare European Variety - 25+ Seeds   
This variety came to me from a friend in Europe.
I can't speak for the origin of the name, but I can tell you that it sure tastes good!
The plants are fairly compact and produce loads of uniform, blemish-free tomatoes in the 2-4 ounce range. The flesh is quite dark, and the flavor is slightly milder than most dark varieties.
I like the fact that the plants started producing fairly early and continued throughout the late season.
These seeds were organically-grown. Only rainwater was used for irrigation as we had a damp summer here in Ohio.
68 days, Open-Pollinated, Indeterminate