Broccoli Raab (Rabe, Rapini) Seeds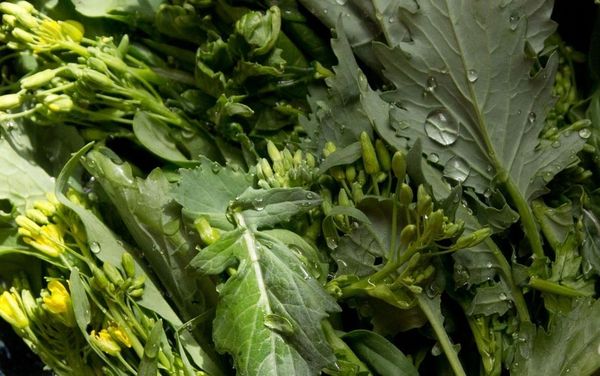 Broccoli Raab (Rabe, Rapini) Seeds
500+ Seeds    
I didn't know anything about Broccoli Raab until a few years ago when it was served to me as a side dish at an upscale restaurant. I loved it, so I decided to grow it. Raab is known by different names in different areas of the world, including: Rapini, Rapa, and Rapine. It's a member of the Brassica family and is thus related to turnips and mustard.
If you have never grown Raab before I would suggest adding it to your garden. It grows quickly and it tastes great- often described as pungent and nutty, and loaded with vitamins and minerals. Boil the leaves and florets for 3 minutes, then sauté in garlic, butter, salt, and pepper, and you are in for a real treat!
This Italian variety originates in the Umbria region south of Florence. It is known for its mild flavor and cold-tolerance.
Raab can be started by direct-sowing in the spring as soon as the ground can be worked. If you start them inside it is best to transplant after the first frost. Fall plantings yield excellent results too as the flavor is definitely more delicate the cooler the conditions. Prefers cool weather.
Open-Pollinated
40-55 Days
*Your seeds will be good for at least 5 years.