400+ Coleus Seeds- Rainbow Mix-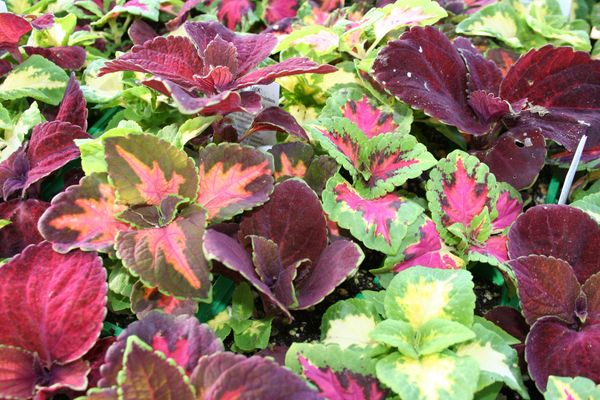 400+ Coleus Seeds- Rainbow Mix-
Coleus "Rainbow Mix" Seeds- 400+
95% Germination
This blend of brightly-colored Coleus features heart-shaped leaves, and grows to 15" in height. Great for containers or in the garden, bright full-sun or partial shade.
Colueus is grown as an annual in zones 3-9, and as a perennial in zones 10-12. Those of you in the colder zones, plants can be stored indoors, or in the garage, until the following spring.
Growing Instructions:
Direct seed in the garden only in zones 9-12. For zones 3-8 start indoors 8-10 weeks prior to last frost.
Use trays or pots to start the seeds. Cover seeds very lightly with potting soil (or soil-less) mix in trays or pots (they need some light to germinate). Water thoroughly taking care not to wash the tiny seeds away.
Place your trays or in an area with an average temperature between 70F and 75F. Cover with plastic until the seeds germinate. Expect germination in 14-20 days. Transplant into small pots once a set of leaves has formed