Korol Sibiri Tomato Seeds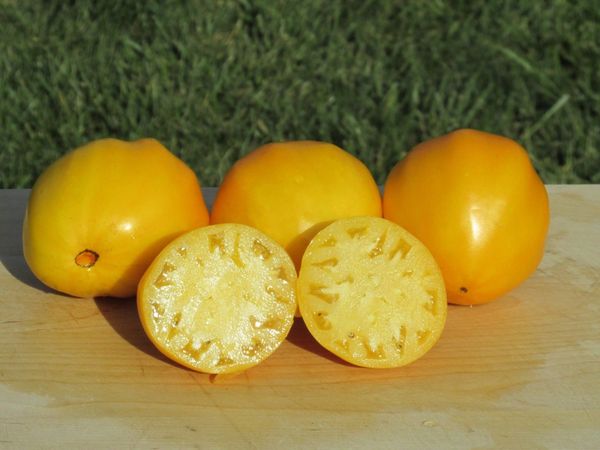 Korol Sibiri Tomato Seeds
Organic - Rare Yellow Russian Variety - 20+ Seeds
I received seeds in 2012 from a friend in Europe who grows this rare, Russian variety that originates from Siberia. The name means "King of Siberia" in Russia.
Large, yellow, heart-shaped fruit with light-green shoulders average 12-16 ounces, although a few were close to 1.5 pounds. I would describe the taste as rich and slightly sweet, with a meaty texture (very few seeds). I simply love them! They are also quite unusual looking.
These seeds were organically-grown. Only rainwater was used for irrigation as we had a damp summer here in Ohio.
76 days, Open-Pollinated, Indeterminate