Pineapple Organic Tomato Seeds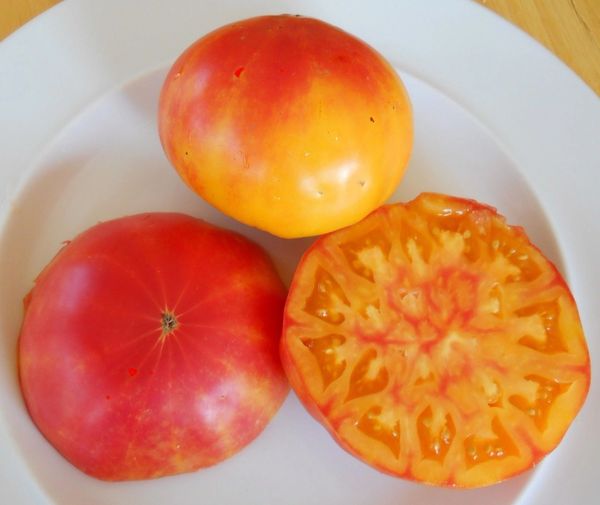 Pineapple Organic Tomato Seeds
Organic - Heirloom Variety - 30+ Seeds
Origin: USA Type: Beefsteak
This is my 10th year growing this variety and I have been quite happy with the results. The fruit are a beautiful, pink-yellow color, with vertical stripes forming as they ripen. I have averaged about 17 pounds per plant over the years and most fruit are in the 8oz. to 1.5lb range. The fruit are sweet and meaty, with few seeds.
I consider this to be one of the best-tasting tomato varieties available. They are consistently my best-seller when I hand out samples at farm markets. People love the fruitiness and texture.
I always tell people, if I'm only allowed to grow 3 varieties, "Pineapple" will be one of them.
Indeterminate, Open-Pollinated, 80 days from transplant.