Siberian Black Tomato Seeds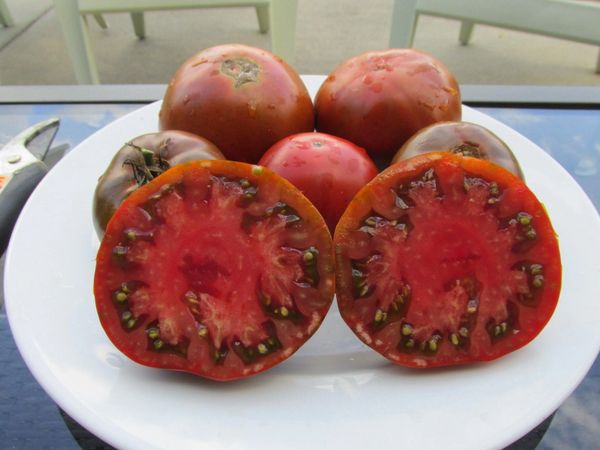 Siberian Black Tomato Seeds
Organic - Rare Variety - 30+ Seeds   
I grew this variety for the first time this year after hearing great things about it.
Produces excellent yields of 5-9 ounce fruit that are dark in color with green shoulders. The fruit are very juicy, have a rich flavor, and contain dark flesh. Slightly smokey flavor.
The plants are fairly large, although they seem more compact than many of the dark varieties that I have grown. Yields have been excellent and it continues to produce late into the season.
These seeds were organically-grown. Only rainwater was used for irrigation as we had a damp summer here in Ohio.
68 days, Open-Pollinated, Indeterminate