Super Snow White Cherry Tomato Seeds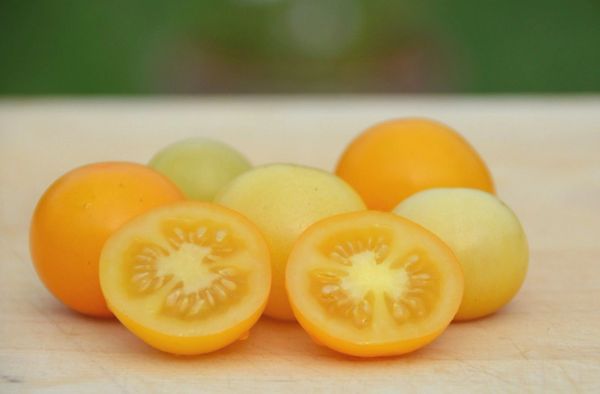 Super Snow White Cherry Tomato Seeds
Organic - Rare Heirloom- 50+ Seeds
I grew this variety for the first time two years ago after receiving seeds from a fellow grower. I really liked the results.
The fruit range in size from a quarter to a golf ball. The flesh is tender, juicy, and very sweet. Color ranges from pale white to a light yellow. The add an interesting color contrast in the garden, and to the dinner plate.
The plants are typical of most other cherry varieties in that they tend to grow long, prolific vines. I expect my yields to average over 15 pounds per plant.
These seeds were organically-grown. Only rainwater was used for irrigation as we had a damp summer here in Ohio.
73 days, Open-Pollinated, Indeterminate.